5 Medicines That Can Make Your Acne Disappear
Updated: September 22, 2023, 02:00 PM IST | BrandMedia | brandmedia@mid-day.com | Mumbai
Read this story on Mid-day.Com
Acne can be difficult to deal with. Consulting a dermatologist and getting suitable treatment can be highly beneficial. There are plenty of effective medicines to address acne.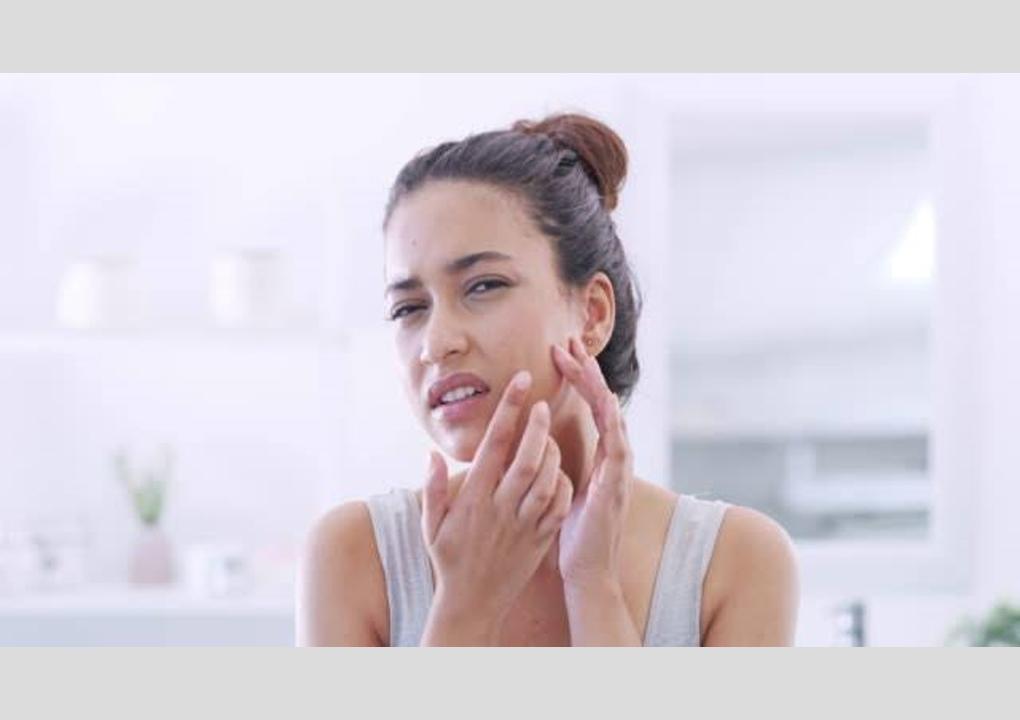 Dermatologists
Individuals with acne commonly experience numerous breakouts, which can appear on the face, back, and chest. It may also develop on the neck, along the jawline, and even around the buttocks region. Acne often gives rise to breakouts that penetrate deep into the skin, leading to the formation of painful nodules and cysts.
Additionally, the settling of acne frequently leaves acne scars behind. It is common to observe a profusion of whiteheads, blackheads, or a combination of both in cases of acne. Dealing with acne can be incredibly challenging. Clearing acne typically necessitates either a prolonged waiting period or seeking professional assistance from a dermatologist.
Effective Acne Medications Prescribed by Dermatologists
When you are dealing with acne, a dermatologist often suggests the following medications:
1.Oral and Topical Antibiotics
Antibiotics are prescribed to treat acne caused by bacteria. Common oral antibiotics used for treating acne include minocycline, tetracycline, and doxycycline. These are typically recommended for cases of moderate to severe acne. Topical antibiotics like erythromycin and clindamycin are effective in controlling surface bacteria that contribute to exacerbated acne. Their efficacy is further enhanced when they're combined with benzoyl peroxide.
Antibiotics like Acnestar Gel work by preventing bacteria from entering the body, eliminating existing bacteria, and inhibiting the multiplication of bacteria. Antibiotics are also useful for resolving infections that may occur if bacteria enter a popped pimple, leading to swelling and discomfort.
2.Birth Control Pills (For Females Only)
They can be particularly effective in addressing stubborn hormonal acne, especially when it appears along the jawline, neckline, and lower face. In the treatment of severe acne, birth control pills may be prescribed in conjunction with an antibiotic or a medication known as spironolactone to effectively manage the acne. Androgen hormones play a role in promoting the production of sebum, an oily substance produced by the skin.
Excessive sebum production can result in clogged pores and the growth of bacteria, creating conditions conducive to acne development. These contraceptive pills contain a combination of progesterone (a natural steroid hormone that regulates menstruation) and oestrogen (the primary sex hormone in individuals assigned as female at birth). These hormones decrease functional androgen levels, subsequently bringing down sebum production and mitigating acne symptoms.
3.Retinoids
Topical retinoids, also known as vitamin A acid or retinoic acid, are prescribed to manage comedonal acne, which includes whiteheads and blackheads. These medications encourage the shedding of dead skin cells and stimulate new skin cell generation. The newly generated cells help expel dead cells and excess oil from clogged pores.
Additionally, retinoids possess strong anti-inflammatory properties. Various forms of retinoids are available, such as ointments, creams, gels, and foams. Typically, retinoids are recommended when other acne treatments have proven ineffective. When used to treat acne, topical retinoids are applied directly to the affected areas. It is essential to ensure that the skin is clean and thoroughly dry before application.
4.Benzoyl Peroxide
Benzoyl peroxide is a widely recognised ingredient for combatting acne. It is readily available as an over-the-counter (OTC) product in the form of a wash or leave-on gel. It reduces inflammation, eliminates or inhibits bacterial growth on the skin, and assists in the shedding of excess sebum (oil) and dead skin cells from clogged pores.
Benzoyl peroxide is particularly effective against inflammatory acne, characterised by red, pus-filled bumps like papules, cysts, pustules, and nodules rather than non-inflammatory forms like blackheads and whiteheads. Additionally, benzoyl peroxide may contribute to the removal of dead skin cells, potentially reducing the visibility of acne scars. It is worth noting that lower concentrations and formulations in the form of washes are gentler on the skin.
5.Isotretinoin
It is an oral retinoid medication prescribed for the treatment of painful acne nodules and cysts. When other treatment options prove ineffective, this medication can significantly reduce or clear acne and prevent the formation of new acne scars.
Isotretinoin is a potent medication that addresses all four underlying causes of acne, including bacteria, excess oil production, blocked pores, and inflammation. It works by reducing the size of oil glands, a key factor in acne development. In the initial stage of treatment with Isotretinoin, acne may worsen before improving or showing effective results.
Dealing with acne can be challenging, but it`s certainly not an impossible task, especially with the assistance of a dermatologist. Advances in acne treatments have made it possible for nearly all individuals facing acne issues to achieve clear skin. However, alongside medical treatment, the importance of proper skincare cannot be overstated. Using skincare products tailored to acne-prone skin can be the deciding factor between achieving clear skin and experiencing a resurgence of acne.
Disclaimer: The views and opinions expressed in this sponsored article are those of the sponsor/author/agency and do not represent the stand and views of Mid-Day Group.Mid-Day Group disclaims any and all liability to any party, company or product for any direct, indirect, implied, punitive, special, incidental or consequential damages arising directly or indirectly from the use of this content.